Tips for Managing Diversity in the Workplace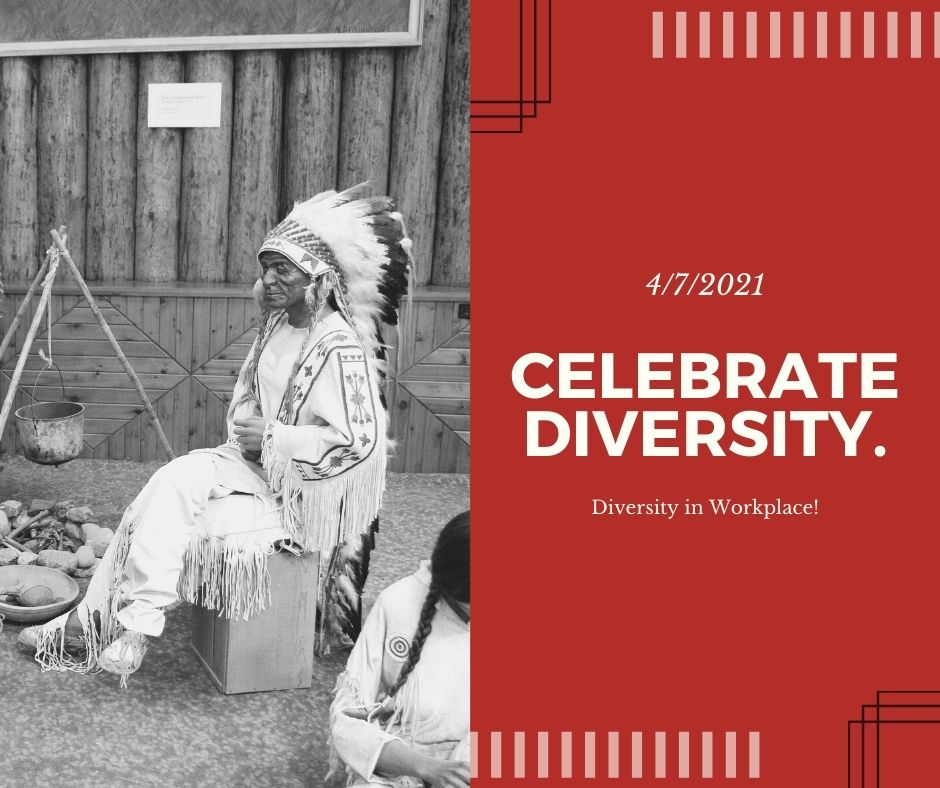 Diversity in the workplace involves hiring people from different cultures, viewpoints, backgrounds, and personalities for your team. Managing diversity in the workplace is much the same as hosting a live event.
Pew Research Center conducted a recent demographic analysis, which says, by 2055, the U.S. will no longer have a single racial or ethnic majority. This shift towards a more diverse population will have major impacts on the workforce and how organizations address diversity in the workplace.
Another survey by Glassdoor reports that 67% of active and passive job seekers consider diversity when considering job offers and employers.
These figures represent a crucial lesson for leaders and managers, and we cannot ignore the diverse nature of the workforce.
Why do we need diversity?
In this increasingly globalized and competitive world, the primary reason why diversity is essential is the success of your business. Aside from this, diversity is not only important to understand your customer needs but also to increase employee morale to work more effectively and efficiently. Simply put, if a variety of individuals work together in the same place, you will get different perspectives and ideas that will benefit your business.
Let's discuss the best day-to-day challenges and some tips on how to successfully maintain diversity in the workplace.
1) Emphasize Communication
Emphasize your readiness for a leadership position and use specific strategies to keep your communication dynamic and interesting! All important information such as documentation, policies/procedures for compensation and benefit, employment and termination, safety rules should be written without language and cultural barriers. Translate materials and add pictures wherever necessary.
2) Diversity is not a Buzzword
Audit your hiring process to ensure that the organization is interviewing a diverse set of candidates. This may be a small step, but hiring officers is not an easy task. Building a diverse and inclusive workspace is very important to attract top talents.
3) Recruit outside the Box
For some industries/areas, it is difficult to find candidates who have different backgrounds and experience. So, you need to work in all possible ways to find the right talent.
Glassdoor released a survey which says diversity was an important factor for people when evaluating job offers and companies, which makes diversity key for quality recruitment.
4) Train your staff to welcome diversity.
This is one of the excellent ways of breaking down within your organization. Unconscious bias, diversity, or inclusive culture training – all these helps to understand the established inequalities.
5) Review HR Policies
If there is any questionable statement or practise in your policies, evaluate and amend it to ensure that the policies and practices of your organization do not discriminate against employees in terms of their age, sex, race, religion or culture.
A diverse workspace can align the culture of an organization.
6) Increased Productivity
Encourage your employees to interact and learn from each other so that there is a broad mix of expertise and experience. This would result in a kind of open communication with enhanced teamwork and collaboration. Also, diversity has been found to increase morale within the workspace with greater employee satisfaction.
If you are looking for more tips, click below link to buy the book 'Future of Work: The Complete Blueprint' written by Reema Nakra, Founder of TSMC https://www.amazon.in/dp/9354273025/ref=cm_sw_r_wa_apa_glc_i_ZY4NW1BY41ENB1XME8KW
Drop us a mail at contact@talentsearchindia.com or call (+91) 73035 60677 to book an appointment.