Role of Creativity in the Workplace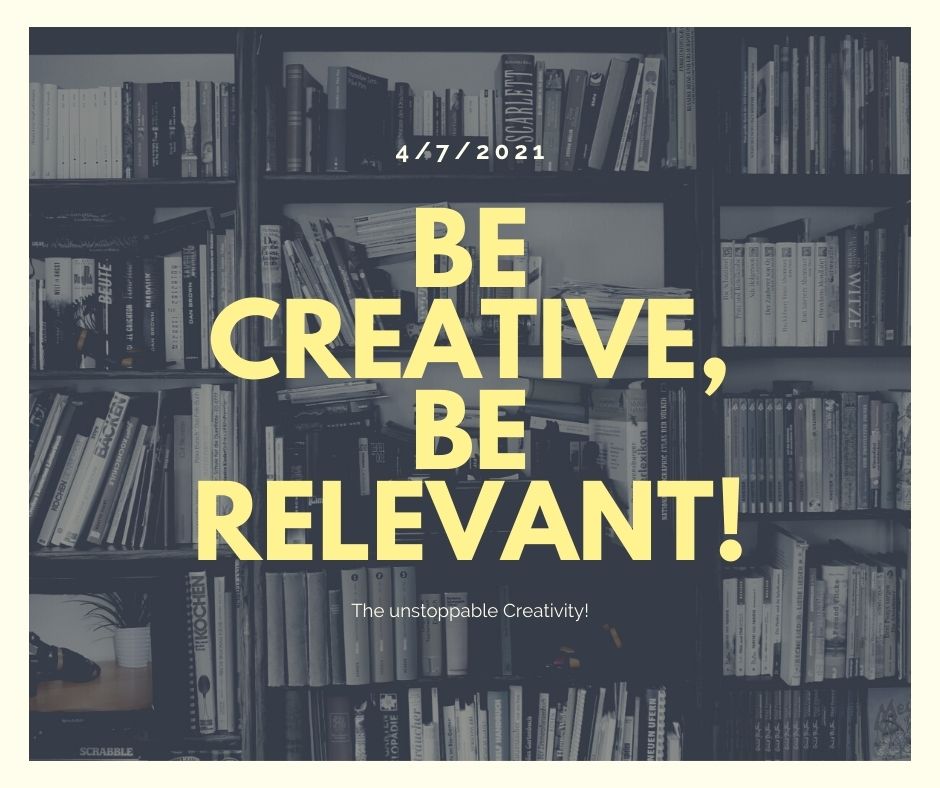 You may have a question what is the role of creativity in this highly competitive, global environment?
Creativity plays a major role to grow your business with fresh and new innovative ideas.
Did you know? 60% of CEO's polled recently, cited creativity as the most important leadership quality, compared with 52% voting for integrity.
Boland Jones, CEO PGi Software, said: "Creativity leads to productivity." Enhancing your creativity is equally important as enhancing your technical or other skills.
The confederation of British industry released a report that reveals many organizations are not completely utilizing their employee skills. Firms may be encouraging creativity, but the implementation of the ideas generated is lacking. Consequently, many companies are deemed to be falling short of their potential, creating an 'innovation gap'.
Lack of Creativity
Lack of creativity is as if you are limiting your success in the business. But sometimes creative ideas and inputs are considered as a breaching of the prevailing "command and control" work. environment. Businesses that do not encourage employees for their creativity are closing the door to new opportunities.
As a person, it's an altogether different matter if someone is willing to be creative or not. But as a company, reverse thinking and story boarding are important to satisfy the customers and unlock meaningful results.
Moving into the big picture, let's discuss why creativity in the workplace should be developed.
Better Teamwork
The creative process encouragess collaboration to work with each other to seek new information, knowledge and a different approach to working effectively. Teamwork is required to refine the ideas and strategies built by a person.
Retain Employees
If creativity is encouraged by the organization, then employees may have the freedom to explore new ideas and remain loyal to the company.
Problem-Solving
Creativity is the key factor to overcome the obstacles with new innovative ideas. This eagerness will also help in accomplishing tasks more efficiently.
But how do you ensure that more members of your organization apply their creativity skills at work?
If you are planning to hire the entire staff with more creativity skills, then it would be expensive because creative people know their worth, and there might be some challenges to attract those individuals.
So organization should try to build a creative culture and explore the creative talents of its members.
If you are a business owner or a manager.
1.Avoid saying NO.
Imagine if you were in a brainstorming session and an employee came up with an idea, despite saying no to him, you can say yes and guide them with a different aspect of the same plan. Because the answer No will give a negative impact and lead to a situation that the employee may not come up with new and smart solutions.
2. Diversify your team
A variety of perspectives, insights and learning styles accelerate the problem-solving process.
Creativity increases the curiosity to learn and explore new things.
Check out the below link if you want to read more about the magic of creativity in the future of work 'The Unstoppable Creative' written by Reema Nakra, Founder of TSMC.
https://www.amazon.in/dp/9354278922/ref=cm_sw_r_wa_apa_glc_i_5QA52C8H12QKVTZ1JA0J
You may also buy her another book where you find many useful insights about the future of work in this book 'Future of Work:The Complete Blueprint'
https://www.amazon.in/dp/9354273025/ref=cm_sw_r_wa_apa_glc_i_ZY4NW1BY41ENB1XME8KW
Drop us a mail at contact@talentsearchindia.com or call (+91) 73035 60677 to book an appointment!